| | |
| --- | --- |
| | Washington's Olympic Peninsula is one of the quietest places on Earth. |
You may have to go a little farther than you thought to find quite in today's world. A tiny plot of land there on the Olympic Peninsula – a five hour drive from Seattle and two-hour hike is what one expert says is the single quietest place in the lower 48 states. See Video.
In the man-made realm, the world's quietest room is in Orfield Laboratories in Minneapolis, Minn. Completely sound-proof, decibel levels in the room can reach an incredible negative nine – compare that to an airport's background noise of 72 decibels or 59 in a car or 57 in a quiet office.
"CBS This Morning" special correspondent Jeff Glor spent some quiet time at the Olympic Peninsula and at the Orfield Laboratories soundproof room, listening to the sound of silence in its many forms. Watch his experience in this video on the Olympic Peninsula.
On the Olympic Peninsula, the Sol Duc Hot Springs in the Olympic National Park celebrates its 100th year of operation.
The resort about 40 miles west of Port Angeles, will commemorate the milestone with promotions and a special event planned at the hot springs May 5-6. The event will be hosted by Sol Duc Hot Springs Resort, the National Park Service and the Clallam County Historical Society and will  include food, entertainment and a special look at the history of the hot springs.
"Sol Duc Hot Springs has been the Northwest's premier natural hot spring destination for the past century," said Amanda Lovelady, district manager for Aramark Parks and Destinations, Olympic Peninsula.  "The resort is deeply tied to the history of this area, and we hope to share that story with locals and our visitors."
The resort features three mineral hot spring soaking pools and one freshwater pool, with temperatures ranging from 85 to 105 degrees. An original Stanley Steamer Mountain Wagon on which early visitors rode the last part of their two-day journey from Seattle to visit the hot springs will be featured during the celebration.
For special 100th anniversary rates and more information, visit http://www.olympicnationalparks.com/plan/specials–packages/sol-duc-hot-springs.aspx
SHELTON — U.S. Rep. Norm Dicks, D-Belfair, and U.S. Sen. Patty Murray, D-Wash., are floating a proposal to add roughly 130,000 acres to wilderness areas to the Olympic National Forest.  Their staffs were in Shelton Friday for public feedback before drafting a bill to accomplish that goal.
The plan would take existing federal forest land surrounding the Olympic National Park and tighten the managerial restrictions however much of these forest would be left in its current condition. Logging would be eliminated and hiking would remain.
These forests have numerous U.S. Forest Service roads already earmarked for closure, which would still take place. Some forest service roads would remain intact — the only ones that would allow mountain bikes and motorized vehicles. However, hikers might have longer walks into the wilderness from where they can park vehicles.
As part of the 130,000 acres are five segments of land totaling about 20,000 acres targeted to become "preserves." In these areas, if the private owners were to sell to the federal government, the government would manage the land in a manner less restrictive than as an official wilderness.
About 400 Olympic Peninsula residents from various groups made the original proposal. So far, the original proposal has been trimmed after some initial feedback by the tribes and other agencies and groups, said Kristine Reeves, Kitsap and Olympic Peninsula director on Murray's staff.
Read more: http://www.kitsapsun.com/news/2011/dec/04/plan-considered-to-expand-olympic-national-area/#ixzz1fgl4I8fD
The Olympic Peninsula Rain Shadow did it again!
A fall storm, not unlike any other on the Olympic Peninsula, hit us November 16 and 17.  It poured in Seattle, caused power outages in Tacoma but less than 50 miles as the crow flies on Discovery Bay in Sequim, the day was clear. Again, we experienced the effects we call the "Olympic Rainshadow"
The Olympic Rain Shadow is a small region northwest of Seattle which experiences significantly dryer and brighter weather than surrounding locations. WHY? The Olympic Mountain range, home of the Olympic National Park protects communities directly east and northeast and depending upon the direction of the weather, get much less rainfall and in some cases even more sunny days.
That was the case yesterday.  The storm tracked from the WSW and areas of Sequim had a sunny day, albeit with a bit of wind.  To explore more on this frequent natural phenomenon, go to http://www.olympicrainshadow.com/.
Christmas tree cutting permits are now available from Olympic National Forest offices.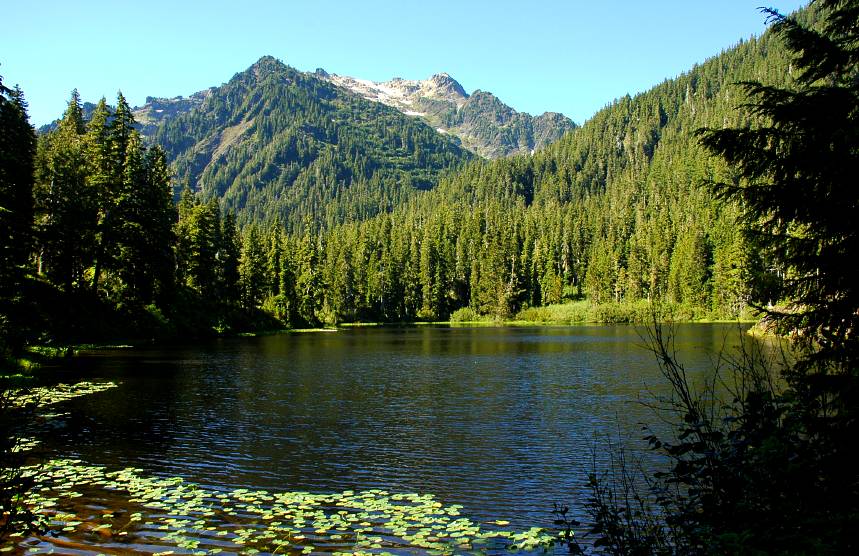 According to Lorina Madinger, Support Services Specialist with the Forest Service Headquarters in Olympia, permits cost $5 each (cash or check only) and can be purchased during regular business hours at:
Forest Service Headquarters in Olympia
Hood Canal Ranger District Office in Quilcene
Hoodsport Visitor Information Center
Pacific Ranger District Office in Quinault
Forks Visitor Information Center.
The permit entitles you to cut one tree larger than two feet but no more than 20 feet in height. Maps and information about cutting locations will be provided with each permit sale. Mail order permits are available from the Olympia, Quilcene, and Quinault offices through the Forest Service website:www.fs.usda.gov/olympic.
If you plan to take advantage of this opportunity, Madinger suggests you be prepared for winter weather and winter driving, packing warm clothes and changes of clothes, blankets, and chains for your vehicle. Also, you should let someone know where you are going.
For more information by telephone, contact one of the offices:
Olympic National Forest Headquarters Olympia (360-956-2300)
Hood Canal Ranger District Office in Quilcene (360-765-2200)
Pacific Ranger District Office in Quinault (360-288-2525)